Year in Review
December 30th, 2019

As we look towards 2020, we wanted to take a moment to highlight some of what we've been up to in 2019. We couldn't have done it without your support! We look forward to how we can better serve the narcolepsy community in the future.
With our deepest thanks for your generosity in the past, we ask you to renew your commitment to Narcolepsy Network with a tax-deductible donation. Make your donation at this link.
---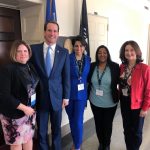 In February, we sent 20 advocates to Rare Disease Week. This is a week-long event that is coordinated by the EveryLife Foundation and is designed to bring together the rare disease community. Interested in attending the 2020 Rare Disease Week? Watch your email or follow us on social media for more details!
---
Long-time Office Manager Joyce Scannell retired last February from Narcolepsy Network. We welcomed our Executive Assistant, Christine Hackenbruck. If you are looking for some help, email [email protected] or call 888-292-6522 and Christine will be happy to assist you.
---
Narcolepsy Network approved Keith Harper as President of the Board of Directors and Sharon O'Shaughnessy as Vice President. Both have been hard at work advocating for the narcolepsy community.
---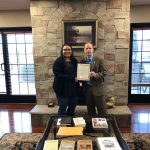 We once again asked the narcolepsy community to celebrate Suddenly Sleepy Saturday, also known as Narcolepsy Awareness Day, by requesting a proclamation officially recognizing the day from a governor or mayor. In 2019, 25 proclamations were granted from US governors and 12 from US mayors.
---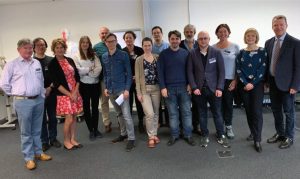 Executive Director Dr. Eveline Honig went to the European Narcolepsy Network's Narcolepsy Day in Bern, Switzerland. Narcolepsy Network was the only patient support group from the US in attendance.
---
Narcolepsy Network was represented at the annual SLEEP meeting by staff members Christine Hackenbruck, Dr. Eveline Honig, and Board of Directors member Luis Ortiz.
---
For the inaugural World Narcolepsy Day, we asked you to share your story and you delivered! We were able to share stories from the narcolepsy community all day long on social media!
---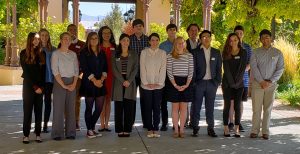 Fourteen youth from around the nation recently participated in the Youth Ambassador Program training. This annual training provided an opportunity for youth ages 14-22 who have been diagnosed with narcolepsy to meet other youth while learning the nuances of advocacy, as well as, learning to tell their story to the general public.
---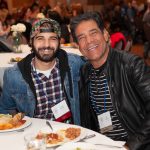 We headed to the Southwest for the 34th Annual Conference. On October 25-27, PWNs, supporters, friends, and family descended upon Albuquerque, New Mexico. Save the date for the 2020 Conference in Philadelphia, PA on October 16-18.
---
We held our first one-day narcolepsy seminar in New York City on November 2. The turnout far exceeded our expectations! We plan to host these seminars in different cities across the US.
---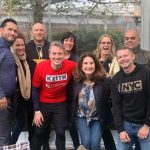 #TeamNarcolepsy once again ran in the TCS New York City Marathon! Thanks to everyone who contributed to their fundraising efforts. With your support, we were able to raise $59,146. That's 60% more than in 2018 with over 100 more donors! Special thanks to our returning runners: Keith Harper, Emily Jillette, David Younts, and Jason Ruff. A big thank you goes to our new runners: Kitty Balerna, Tatijana Conley, Piper Paul, Mariana Figuera, Peter Sexton, Angelo Rega, and James Messina
---
Board of Directors Vice President Sharon O'Shaughnessy participated as your Narcolepsy Network representative in a recent event bringing sleep advocates from all over the country to converge on Capitol Hill to advocate for increased funding for sleep and sleep disorders research! The advocacy day was put together by two organizations: Project Sleep and the Sleep Research Society. Together, they set up a powerful day of advocacy activities on the Hill, and invited other sleep organizations and advocates to work together to support increased funding for our shared interests.
---
Special thanks to Brandi Hill (@brandihillcom) for photographing the Annual Conference, One-Day Seminar, and Marathon.
# # #
Date Created: December 30th, 2019
Last Updated: December 8th, 2020